Currently Scheduled Classes & Retreats
Mini Zazen Retreat
Friday November 10th, 7pm - 10pm. Join us for a mini-Zazen retreat, with periods of meditation (20-25 mins) with short breaks between. This retreat will be done in silence. No RSVP is needed, and please arrive prior to the 7pm start so we can get everyone in place before we begin. You can stay for all or any part of the retreat, we only ask that if you intend to leave during the sittings, you do so at the break.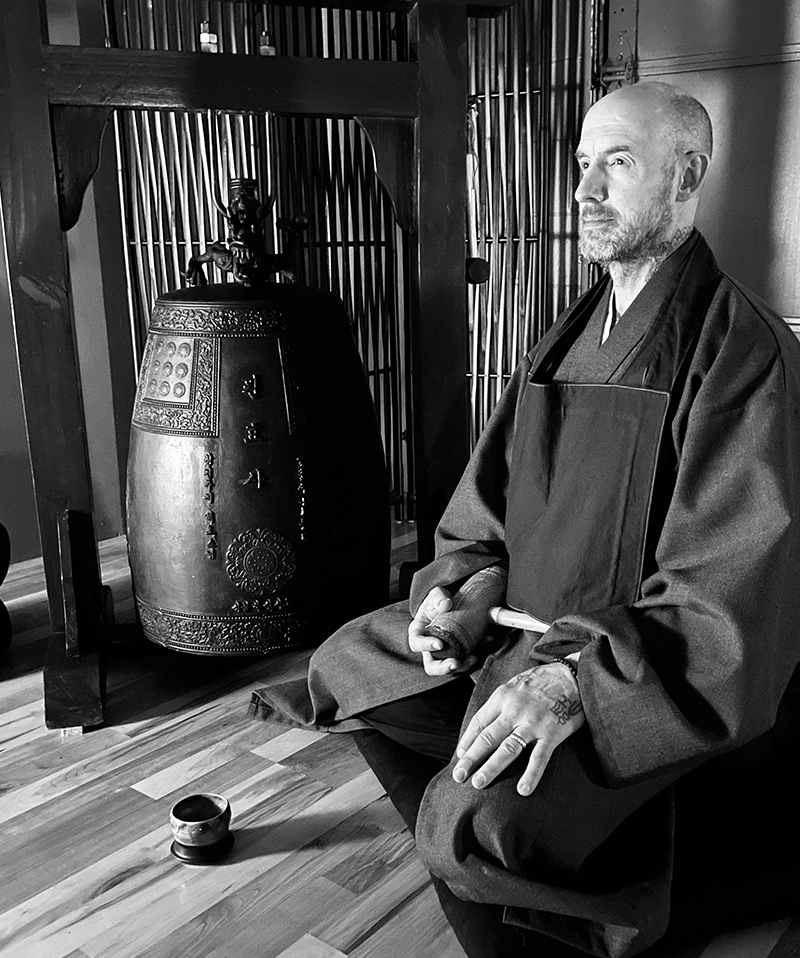 Every other month we hold a mini-Zazen Retreat on a Friday evening. This is an extended sitting period from 7:00-10:00pm. We will sit for periods of 20-25 minutes with a short break between sessions. We hold this retreat in silence, and weather depending will also practice walking meditation at some point through the evening. Tea and snacks are also served. Please check the schedule above for our next session.

Intro to Zen & Meditation
This class covers core history and concepts in the development of Zen, from the foundational teachings of the Buddha to the establishment of Zen schools and practices. This class will also cover techniques to begin a regular meditation practice, and answer any questions along the way.
This class covers: A brief foundation of the beginning of Buddhism, core concepts behind these teachings, and the Buddha's core teaching that influenced Zen in later centuries. The first Zen patriarchs and main figures that developed these practices and the concepts that are the foundation of Zen today. Meditation practice, positions and forms to get you started on your practice. We will also have opportunity for questions throughout.
We book this class about every 90 days, check our scheduled events at the top of the page to see when the next one is scheduled and to be able to reserve your spot.
Through the year we offer weekend retreats for sangha members, covering aspects of practice, and different focuses. Information is announced through our newsletters as we get these scheduled.