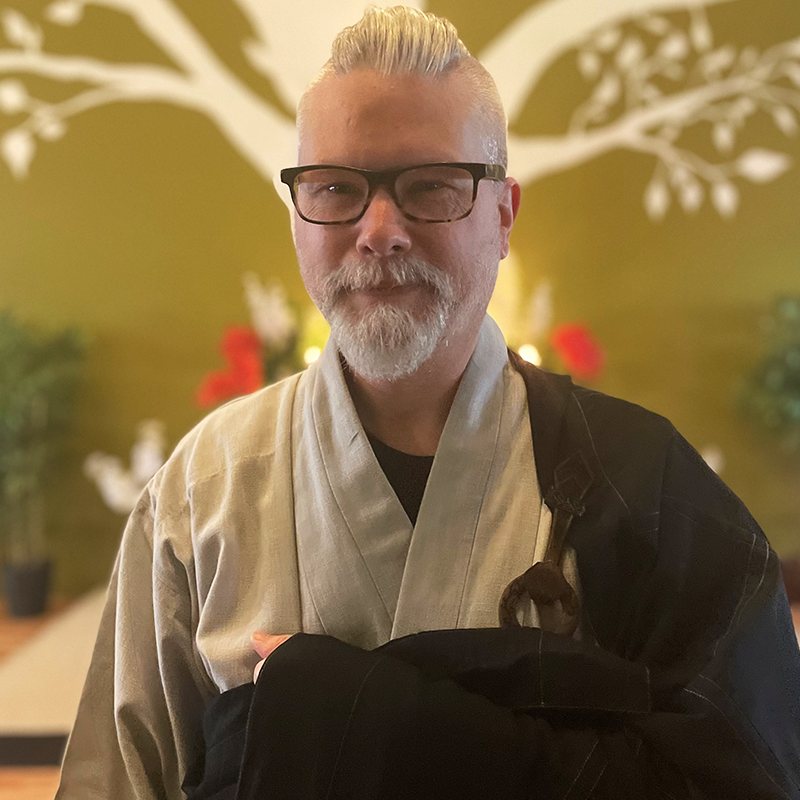 Abbot & Guiding Teacher: Venerable Hoden
Contact: [email protected]
Venerable Hoden was ordained as a monk in 2010 and as a Bhikkhu in 2016. He has been studying and practicing Zen, Buddhism and Martial Arts for over 38 years. He currently acts as Abbot and Guiding Teacher for Dharma Gate Zen, as well as the Head Instructor of Homonji Iaido (Japanese sword arts).
Hoden graduated Summa Cum Laude with a Bachelor of Fine Arts degree from Marygrove College in Detroit, and an Associates Degree in Buddhist Studies from Dong-Bang Seminary, South Korea. He is the author of "Walk: A contemporary guide to the eightfold path" and "Awake: A contemporary guide to you"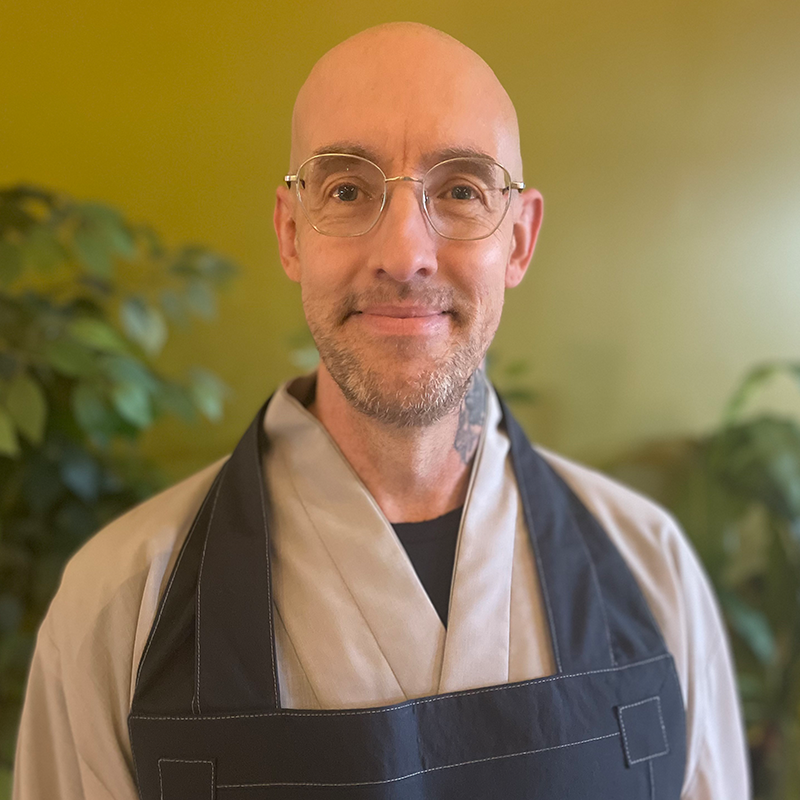 Dharma Teacher / Assistant Abbot:
Reverend Koshin
Contact: [email protected]
Rev. Koshin is one of the original members of Dharma Gate Zen. Initially exposed to Zen Buddhism as a college student, he now works as a professor at Oakland University where he teaches, among other things, the sociology of religion. He moved to Michigan 10 years ago and currently resides in Royal Oak with his wife and three cats.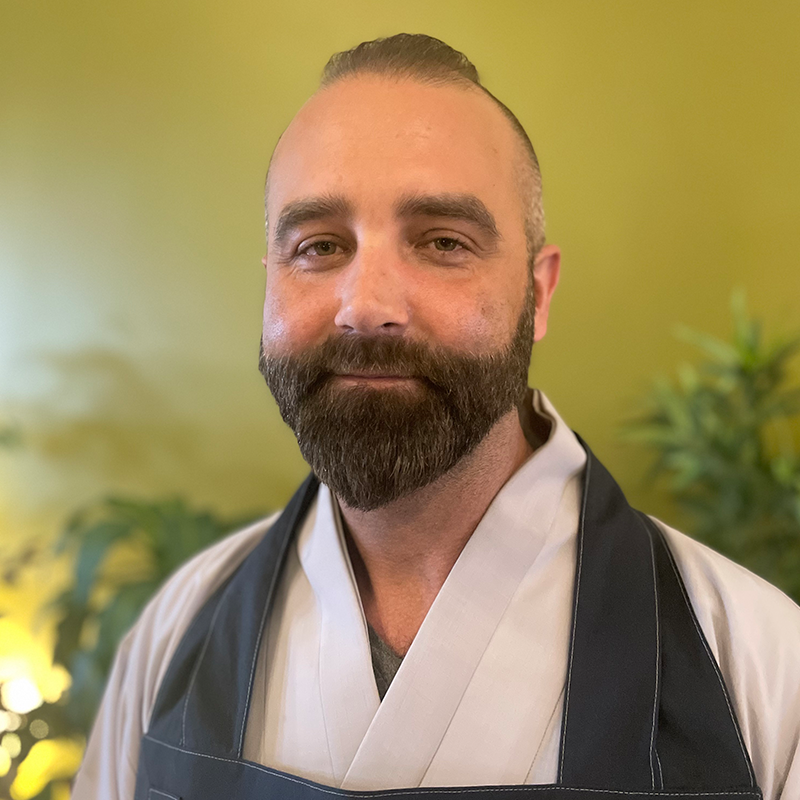 Dharma Teacher:
Reverend Kogen
Contact: [email protected]
Rev. Kogen is an Executive Chef. He was born in Garden City, Michigan but grew up in Clarkston. He attended The Culinary Institute of America in Hyde Park NY. Graduated with a Bachelors in Culinary Arts and restaurant management. His path includes overcoming addiction through the implementation of Buddhist path as the core of a program to lead a fulfilling and sober life. He also is involved and is one of our leaders for the Refuge Recovery program at DGZ, Cross Fit and martial arts, including Aikido, Ryukyu Kempo and Homonji Iaido.
Dharma Student:
SenJu (Todd Gilleland)
SenJu was born in Royal Oak, Michigan but grew up all over the Midwest. He works as a Creative Director in the advertising industry. He began practicing Zen in 2017. In 2019 he started in the Dharma Worker program at DGZ.
Dharma Student:
WonRim (Rosh Sillars)
Wonrim was born in Flint Michigan and lives with his family in Berkley Michigan. He is a graduate of the Center For Creative Studies and works in digital media as a profession. Wonrim is a Dharma worker at Dharma Gate Zen and guides DGZ Tuesday evening meditations.
Homonji Iaido Instructors & Assistant Instructors
Instructor Homonji Iaido: Cindy Sifonis Sensei
Sifonis Sensei works as an instructor in our Homonji Iaido classes where she is currently ranked as Shodan (1st degree). She has practiced various "soft" and "hard" style martial arts over the last 20 years. In 2006, she began studying Tamiya Ryu Iaijutsu, where she holds the rank of Yondan (4rd degree). She is currently an associate professor of cognitive psychology as well as the director of the new Bachelor of Liberal Studies program at Oakland University. She received her Ph.D. in 1998 from Texas A&M University received further training in Cognitive Science at the Beckman Institute at the University of Illinois, Urbana-Champaign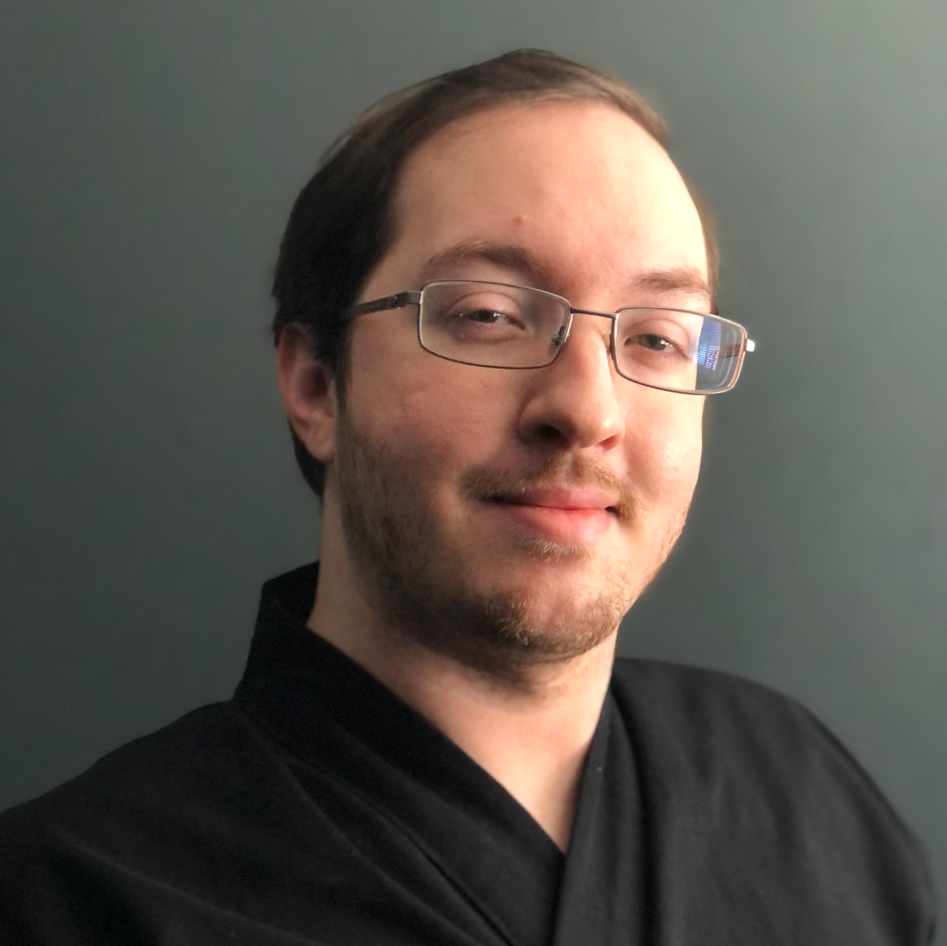 Instructor Homonji Iaido: Damian Holter Sensei
Holter Sensei (Shodan) studied iaijutsu for two years at the Clarkston Tamiya-Ryu Iaijutsu dojo, and has been continuing to study under Homonji Iaido since 2015. In 2012 he graduated from Oakland University with a major in French and a minor in Japanese language and history. Outside of Dharma Gate he spends free time playing video games and collecting manga, and has a difficult time writing bios about himself.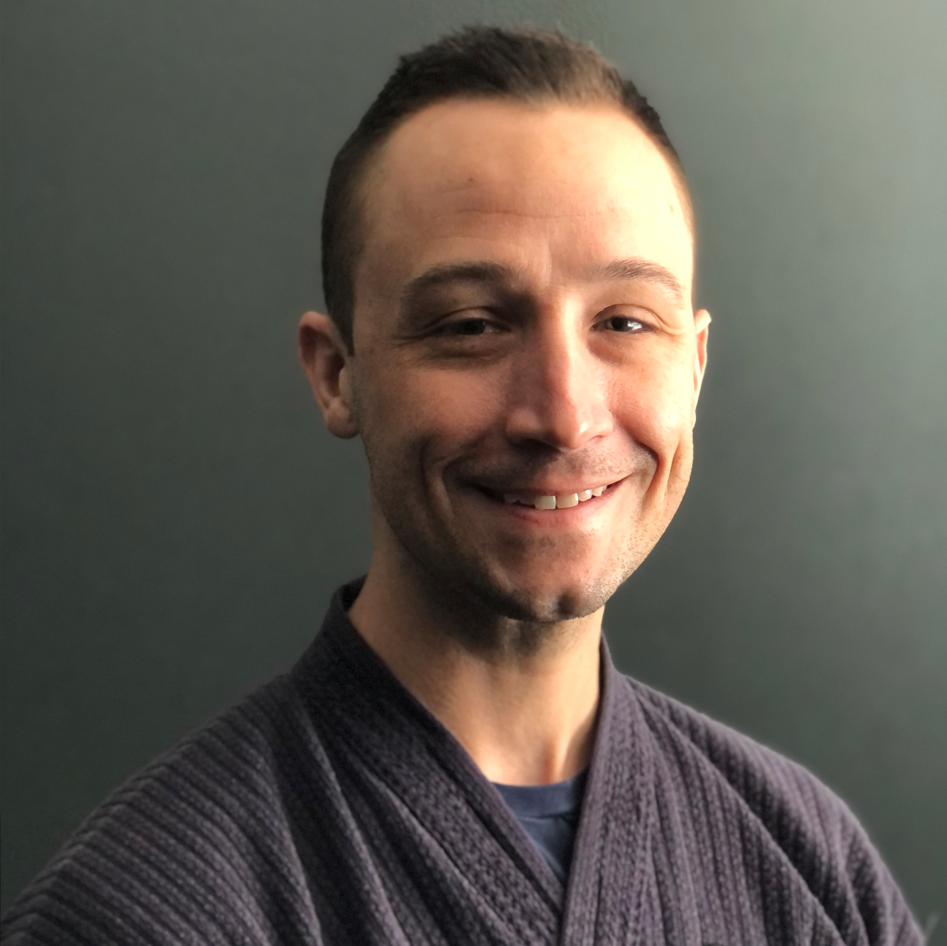 Instructor Homonji Iaido: Genshi (Jon Davis) Sensei
Davis Sensei is a loving husband and dedicated father that currently works as an instructor in our Homonji Iaido classes - where he is currently ranked Shodan. He is owner and director of Dynamic Martial Arts in Shelby Township, where he operates a satellite branch of the Homonji Iaido system. Davis Sensei has studied a variety of martial arts, including Shorinji Ryu Karate-Dō, Kobudo, Tai Chi Chuan, Aikido, and Modern Arnis. In addition to studying Iaido under the supervision of Hoden-Sensei, he is a member of the Zen Bei Butoku-Kai International and loyal student to Sensei Brian Ricci (Boston, MA). He looks forward to the opportunity to share his humble understanding of martial arts with all.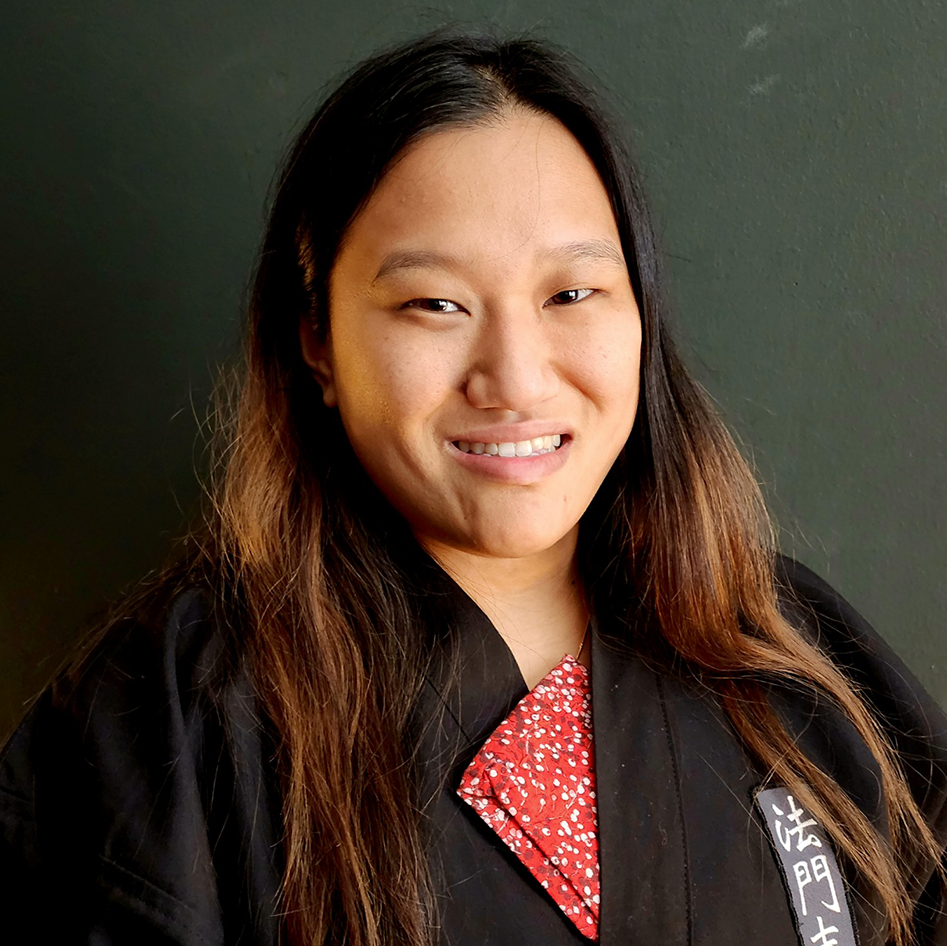 Assistant Instructor Homonji Iaido: Felise Erazo (Daesoo)
Felise is an assistant instructor in our Homonji Iaido classes. She has studied Homonji Iaido since 2016 and is currently ranked Ikkyu. She grew up in southern California before attending Purdue University for Computer Engineering. Apparently, the harsh winters did not deter her from the Midwest and she decided to move to Michigan to pursue work opportunities in cybersecurity in the automotive industry. When she isn't working or training to be a samurai, she likes to cook and subsequently eat all kinds of cultural foods.